Cheer Tyme is a family owned and managed business since 1998.  Cheer Tyme is Pennsylvania's First Cheerleading Training Center.  Kim and Scott "Crasher" Braasch have dedicated their lives to the sport of cheerleading.  Their focus has been to provide a safe and structured learning environment for the many cheer athletes in the Pennsylvania,and Virginia areas.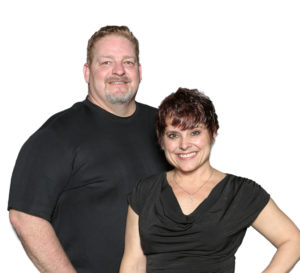 Kimberly Braasch
Vice President, Cheer Tyme Inc.
Kim's successes include:                                                             Email Kim: kim@cheertyme.com
NCA Collegiate All-Amercian
USASF National Advisory Board / Liaison
All Star Coach – 20 years
Choreographer
Who's Who Hall of Fame Coach
All Star Insider – Top 25 Most Influential People in All Star 2008-09
Graduate of Penn State University, B.S. Exercise and Sport Science 95′
Scott "Crasher" Braasch
President, Cheer Tyme Inc.  All Spirit Brands, LLC.   Custom Cutz Music Editing, LLC.
Crasher's successes include:                                                       Email Crasher: crasher@cheertyme.com
NCA Collegiate All-American
NACCC Founding Member / Board Member
All Star Coach – 20 years
Penn State University Assistant Coach 93′-95′
Choreographer
Who's Who Hall of Fame Coach
All Star Insider – Top 25 Most Influential People in All Star 2008-09
Graduate of California University of Pennsylvania, B.S. Elementary Education 93′
"We believe that instilling character, team unity, and positive qualities into our athletes creates champions on and off the mat."
"Train Like A Champion Today!"