Cheer Tyme is a family owned and managed business since 1998.  Cheer Tyme is Pennsylvania's First Stand Alone Cheerleading Training Center opened in 1998.  Kim and Scott "Crasher" Braasch have dedicated their lives to the sport of cheerleading.  Their focus has been to provide a safe and structured learning environment for the many cheer athletes in the Pennsylvania and Virginia areas.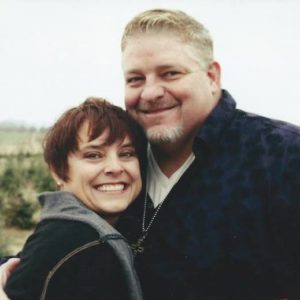 Together Kim and Crasher have brought competitive cheerleading to Central PA.  Kim and Crasher were the first athletes in the Northeast to be recognized by NCA Staff in 1993 to join the prestigious NCA Collegiate Staff.  We were no longer training the local Rec and High School teams, we were working with College athletes and coaches across the country.  After College we came home and worked at Crasher's Alumni Middletown Area High School.  Before our arrival most High School teams in the area never cheered competitively.  Those teams that did, were very basic.  In 1997 Kim and Crasher brought a PA State Cheerleading Championship to Middletown, and the area learned what a competitive team should look like.  The following year Cheer Tyme was formed, and training Central PA's competitive cheer athletes became a mission that Cheer Tyme continues, today.  There has not been another gym in Central PA that can boast the same results as Cheer Tyme.  Kim and Crasher have helped create the sport we all know and love today.  We signed the original NACCC Coaches Congress, with that came the origin of the USASF (which we have sat on several committees).  Many may not know, but the NACCC congress shaped the rules and guidelines the USASF has adopted and follow today. Cheer Tyme sets the bar for Central PA
Kimberly Braasch
Vice President, Cheer Tyme Inc.  All Spirit Brands, LLC.
Kim's successes include:                                                             Email Kim: kim@cheertyme.com
NCA High School & Collegiate All-Amercian
NACCC & USASF National Advisory Board / Liaison
All Star Coach – 20 years
Choreographer
Who's Who Hall of Fame Coach
All Star Insider – Top 25 Most Influential People in All Star 2008-09
Graduate of Penn State University, B.S. Exercise and Sport Science 95′
Scott "Crasher" Braasch
President, Cheer Tyme Inc.  All Spirit Brands, LLC.   Custom Cutz Music Editing, LLC.
Crasher's successes include:                                                       Email Crasher: crasher@cheertyme.com
NCA Collegiate All-American
NACCC Founding Member & USASF NAB Member
All Star Coach – 20 years
Penn State University Assistant Coach 93′-95′
Choreographer & Cheer Music Producer
Who's Who Hall of Fame Coach
All Star Insider – Top 25 Most Influential People in All Star 2008-09
Graduate of California University of Pennsylvania, B.S. Elementary Education 93′
"We believe that instilling character, team unity, and positive qualities into our athletes creates champions on and off the mat."
"Train Like A Champion Today!"